13 Quotes By Photographer Stephen Johnson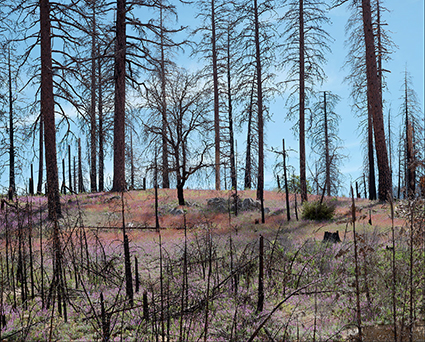 Enjoy this collection of quotes by photographer Stephen Johnson.
"There were a huge variety of movements in photography during the 20th century, some based on 19th century landscape photography, some evolved as a reaction against realism in painting and photography, some evolved has a way of chasing the aesthetic of impressionism in painting. A single characterization really doesn't get at what photography and beauty meant in the 20th century." – Stephen Johnson
"It is clear, that the way I think about landscape photography in my world, largely of came out of the f64 group of photographers such as Edward Weston, Ansel Adams, Imogine Cunningham, Charles Scheeler and others. They relished the reality of the large format camera, and its clarity, seeing in that reality a great potential for abstraction. Their work became a large part of what landscape photography became." – Stephen Johnson
"In the process of evolving this documentary power and the very real issues confronting us at the end of the 20th century, the beauty of the world often got lost in the accepted aesthetic of the Fine Art photography world. The famous quote by Cartier-Bresson about Weston and Adams photographing trees when the world was falling apart, comes to mind. Despite the enormous work and sometimes horrifyingly real world experiences it took to make them, it was easier to have photographs appreciated depicting the angst of the human experience. The dark side, the street photography of tragic circumstances, or peculiar people was the art, rather than responses to the beauty of the natural world, much less an appreciation for the wonder that it represents." – Stephen Johnson
"It is come to the point that the world of landscape photography seems to exist in a place of perpetual sunrises and sunsets, the golden light, the perfect light, the waiting for the light, as though the ordinary experience of living seeing an experience in the planet does not in and of itself constitute a remarkable experience." – Stephen Johnson
"I'm trying to make people aware that the Photography's power to portray the real world is not only a power to portray our real human tragedy, but to also portray real human wonder, real human complexity and real human nuance and intricacy. The world is an intricate and nuanced place and I hope that photography can start to move toward understanding, appreciating, and portraying the common wonders of the world, rather than just the special wonders of the world." – Stephen Johnson
"My own work is seeking to appreciate light in a different way than seems to have been previously appreciated in color photography. My affection for pastels, a more real world saturation, and not making transparent and open shadows into deep black holes (as film has traditionally done) is certainly an aesthetic I hope to propagate with whatever power my own work has to inspire." – Stephen Johnson
"Because it is such a young media, the way we photograph, our own practices as well as those of our predecessors, have really made the history of photography. What we expect photography to be, has been largely determined by the photographs that we've seen and how we have understood the photographs that preceded ours." – Stephen Johnson
"Photography has always been seen as wondrous, and much of that wonder came from its ability to render the real world." – Stephen Johnson
"How photographers have approached these issues, their sense of truth in photography, their own sense of duty, how that has got folded into their work and both the interpreted power and documentary power of photography has influenced all of our perceptions of what photography is. We have tended the sub-categorize photography into photojournalism, landscape, documentary, fine arts, and some would argue we have different expectations from those different areas. I belive that regardless of the genre within photography, the understanding that remains a fundamental aspect of our perception of what photography is, is that it is in fact an image that was formed by a lens of the scene before the camera. However that might be influenced by our knowledge that photography can be manipulated into something that was not in front of the lens, we still have this instinct to believe, that is still at the heart of what makes this care about photographs." – Stephen Johnson
"I try never to do anything to a photograph that I would characterize as enhancement or embellishment. I've said over and over again on many continents and for many years that the world is already self-embellished, it doesn't need me to somehow make it better." – Stephen Johnson
"Part of what we love about the photography process is the vicarious experience of a sense of place being appreciated without being in that place. It is actually inherent in photography's basic power to let us know a world at some visual level that we haven't actually seen." – Stephen Johnson
"My fundamental fascination remains the photograph as witness to reality." – Stephen Johnson
"The greatest wonder I experience in seeing new photography today is directly related to how many more people feel empowered to pursue photography and the variety of insights they bring to the medium." – Stephen Johnson
Read our conversation here.
Find out more about Stephen Johnson here.
Read Great Quotes By Photographers collections here.
View 12 Great Photographs collections here.