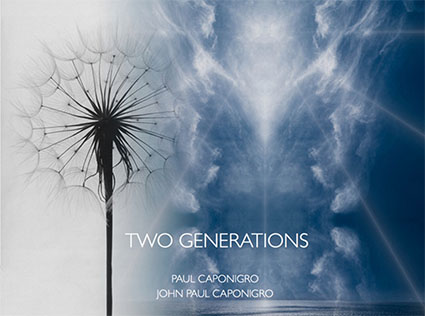 "B&H's OPTIC 2016 Imaging Conference provided numerous opportunities to talk with some of the most respected nature and landscape photographers working today, but the highlights of our two days at OPTIC had to be our chat with Michael Kenna, the event's keynote presenter, and our conversation with Paul and John Paul Caponigro. It is unnecessary to summarize the work of these three photographers in any quick description but, suffice it to say, each is a master of his craft.
While their work is distinctive and unique, it was wonderful to hear of their common vision, approach—and yes, spirituality—and for this reason, we present their conversations together. With Kenna we spoke of process, why he sticks with medium format film photography and what motivates and inspires his work. With the Caponigros, we touched upon the spirit of art, how to communicate with nature and, with Father's Day in mind, how to let a child discover his or her own path to artistic expression. Join us for these two inspirational conversations." – John Harris and Alan Weitz
Michael Kenna (1:30 – 30:05)
Paul and John Paul Caponigro (31:00-57:10)
Listen to it here.
View our lecture at B&H's OPTIC 2016 Conference here.
Read our conversation here.
View the ebook Two Generations here.
View the Two Generations exhibit catalog here.