The Aesthetics Of HDR – Choose Your Preferred Look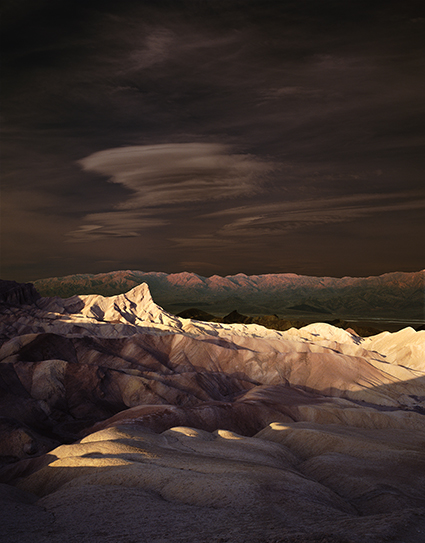 image without HDR software processing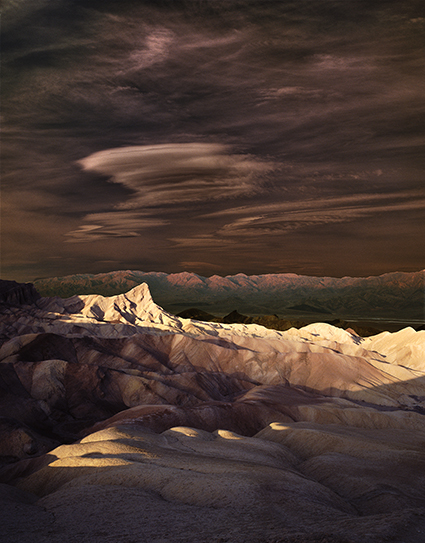 image with HDR processing in sky only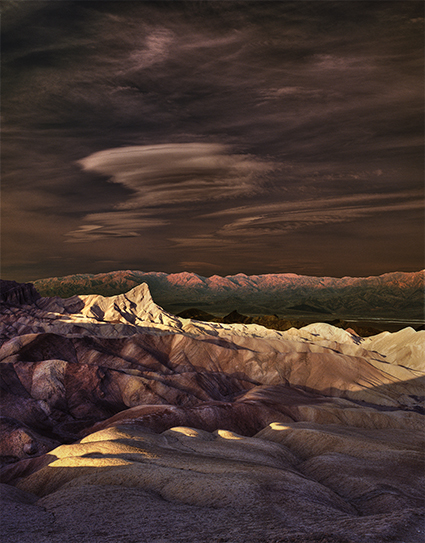 image blending 50% normal and 50% HDR processing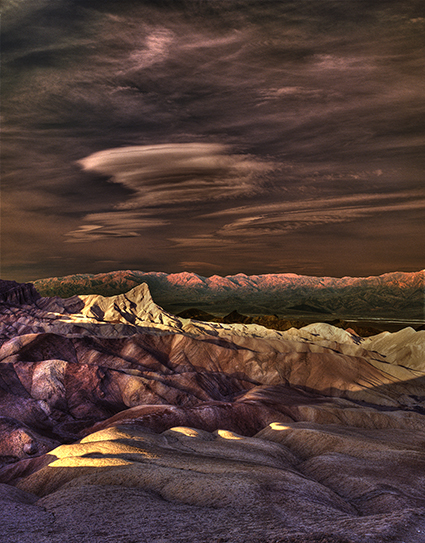 image with heavy HDR processing using Photomatix
HDR imagery is expanding today's photographic aesthetics. Identifying the characteristics of contemporary HDR images will help classicists and pioneers alike. The basic ingredients are desirable for both sensibilities, but in varying combinations and to different degrees.
Pronounced Shadow and Highlight Detail
Preserving significant amounts of shadow and highlight detail even in images containing extreme contrast ranges is something long sought after and continually improving in photography. Prior limitations in the medium have established a conventional appearance for photographs than now needs to be reconsidered, first in light of the way the eye sees at a glance, second in light of the way the eye sees adaptively over time, and third in light of the way we might like to represent a scene expressively. Excessive recovery can alter large-scale contrast ratios unnaturally and in extreme cases may yield localized solarization.
Accentuated Edge Contrast
In an effort to preserve midtone separation after extreme dynamic range compression edge contrast is accentuated. This produces dark lines and bright halos, typically feathered rather than hard edged. As they intensify they begin to drive images away from a classic smooth continuous tone appearance.