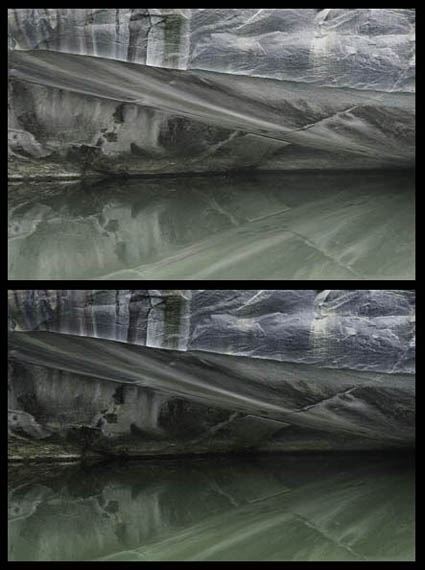 Don Ross knows that little things can make a big difference.  He brought many beautiful prints to a special session of my Fine Digital Print workshops this week. He was looking for "that extra something". We identified one of the strongest images/prints that would give us a lot of information relevant to the rest of his body of work. Further resolving this one image would unlock the keys to how most of the other images need to be handled. How much saturation? How much contrast? How much sharpening? What kind of sharpening? Applied selectively? What paper? How big? He spent the better part of two days fine-tuning the image. At the end of it, he turned a good print into a great print. It was time well spent. "It's a strange thing. When it comes to making really good work. It's almost as if, little things make all the difference."
Now that he knows how to resolve this one image, he knows how to resolve similar images. I'll bet the next great print comes in a matter of hours. It was time really well spent.
Tell him what you think! Comment here!
Check out my Fine Digital Print workshops here.