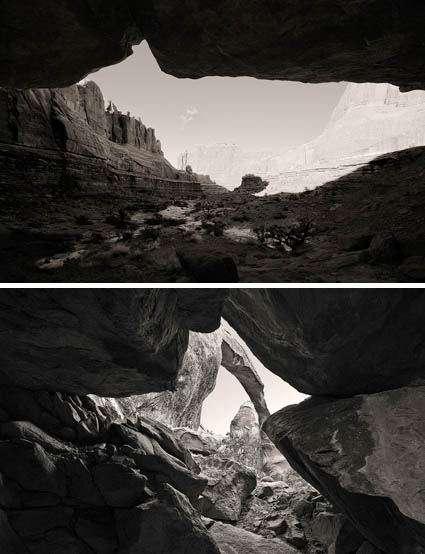 Justin Hartford perfected his black and white palette during a special session of my Fine Digital Print workshops this week. He's printing his high contrast landscapes right to the ragged edge. Deep blacks with very faint traces of detail and very bright highlights with only traces of detail. He's using those in localized planes not in the same object. This makes extreme dynamic range a visual code for space (recession/progression). This distinctive palette combined with a larger than classic scale gives his work a very contemporary look to a classic subject (the American southwest).
Tell him what you think! Comment here!
Check out my Fine Digital Print workshops here.