15 Great Quotes By Photographer Sean Kernan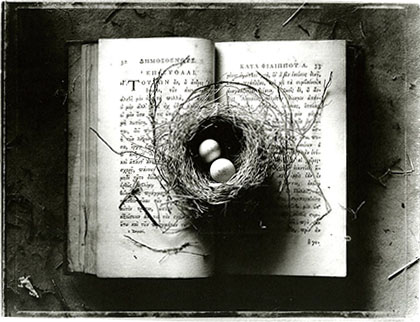 Enjoy this collection of quotes by photographer Sean Kernan.
"Somehow the pictures that work out just the way I wanted them to are the ones I lose interest in soonest. The expectation has become the limit. And I think that the way to take something beyond your own expectations is to leave what you see unnamed and beyond concept for as long as you can. I want to work as far beyond what I know as I can get, and the gate to that beyond lies exactly between seeing and naming." – Sean Kernan
"I have to say that what is revealed to me lies beyond any ideas I had for the pictures." – Sean Kernan
"I think that I began by wanting to see what kind of pictures this intense way of working might produce, and honestly I didn't have any idea beyond that. There was no planned outcome, none of what I recently heard a composer call "The Fallacy of Intention." – Sean Kernan
"The benefits of chance are enormous, but you have to watch out for them too. Chance gets me beyond whatever I had in mind when I started to work. It comes into play when I let things happen and then chase alongside them and grasp them on the fly. It's like two acrobats, one of whom doesn't know that he's an acrobat. But the artist is responsible to what chance gives him, and just setting it down without taking it in and manifesting it again in the heuristic process is not enough. Maybe it's that chance is happening all the damn time, and it's the artist's intentional work with it that strains artworks out of the soup." – Sean Kernan
"I'd love to say something more intelligent about this, but I don't know that the process had much intelligence in it." – Sean Kernan
"I'm inclining toward the idea that the working process of art is a lot more thoughtless than I once imagined – thoughtless but not stupid." – Sean Kernan
The process is in the elimination of conceptions and cleansing the mind, then in claiming the awareness and manifesting it in a work." – Sean Kernan
"So you want to float in that space of awareness as long as you can, keeping all possibilities alive so they can become clearer, then you pull down one that is BOTH unexpected and makes perfect sense." – Sean Kernan
"It is the unexpectedness of the image that wakes us up so we really see something, and the rightness of the image that affirms what we have seen in the mind's eye." – Sean Kernan
"So if every thing looks right and it still feels wrong, or lacks resonance, or if it refers mainly to other photography and not to seeing, to awareness itself, you should sniff elsewhere.
"The first question I tell students to ask in the first critique of a class is not is the work good, but is it alive ?" – Sean Kernan
"You can see it in a great actors work – look at De Niro, or Streep, or Arkin. They can just stare into the air and you'll sit and watch them, watch their intensity. And I realized that some of the best photographers I know have that same kind of intensity. It shows in their work. Their intense staring generates its own power, and we respond by staring with them." – Sean Kernan
"I have a real appreciation these days for work that abrades me into awareness." – Sean Kernan
Learn more about Sean Kernan here.
View 12 Great Photographs By Sean Kernan here.
View video by Sean Kernan here.
View 12 Photographs Celebrated By Sean Kernan here.
Read more Great Quotes By Photographers here.