5 Day Deal's 2017 Complete Photography Bundle
Save 96% when you pay $117 for over $2,500 in photography videos, ebooks, software, presets, and more
Act now, this offer ends Wednesday October 18.



The resources in 5 Day Deal's 2017 Photography Bundle come from a curated group of photographers, seasoned educators, and industry leaders. The downloadable tutorials, presets, videos, ebooks, and tools are all yours to keep forever.




Help Others In Need
10% of all proceeds are donated to various charities. Since 2013 5 Day Deal has raised more than $1,000,000 for charity. And, during checkout, you'll have the opportunity to double the amount donated to charity and as a bonus, you'll receive more than $500+ in additional eBooks and resources! To learn more about this year's charity partners click here!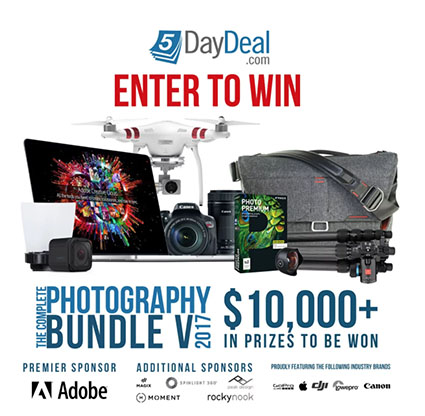 Save More With Discounts
Plus, 5 Day Deals' sponsors, contributors, and pros put together a collection of discounts exclusive to their subscribers.
You can also enter to win a $10,000 prize give-away.
WOW!
4,500 minutes of training, 1,400 presets and actions, 340 videos, and ebooks plus discounts. It's an overwhelming wealth of resources at a ridiculous discount.
So how do you decide whether to purchase it or not?
Look for the items you'll definitely use and when the value of the items on your list exceeds $117 – buy it. After that great deal, everything else sweetens it even more.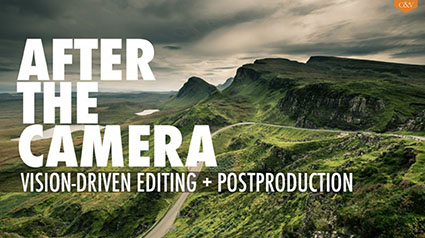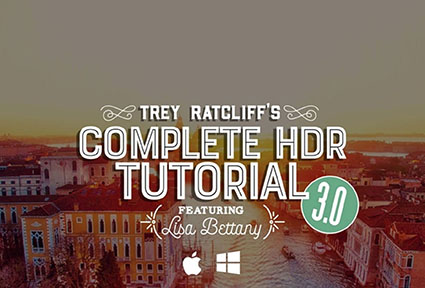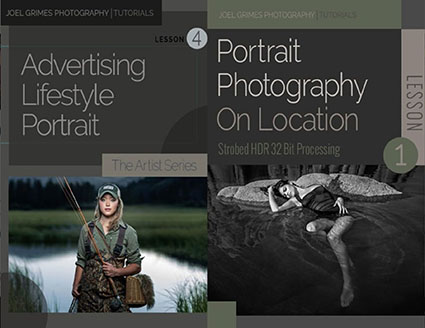 Start by looking here.
David DuChemin's After The Camera post-production video course.
Trey Ratcliff's Complete HDR video.
Joel Grimes Portrait On Location videos.
Get Adobe's Creative Cloud for less than $10 a month.
Save 30% on any Rocky Nook ebook.
Save 30% on Think Tank bags.
Save 30% at Amazon.
Save 20% at Adorama.
Save 20% at B&H.
Save 15% on Topaz software
Save 15% on everything in Lindsay Adler's store.
Save 15% on Photomatix software.
Save 10% on Aurora software.
Save 10% on DJI drones.
Get 5 Day Deal's 2017 Complete Photo Bundle here now.