Austin Kleon's Whatchamacallum's Are Inspiring !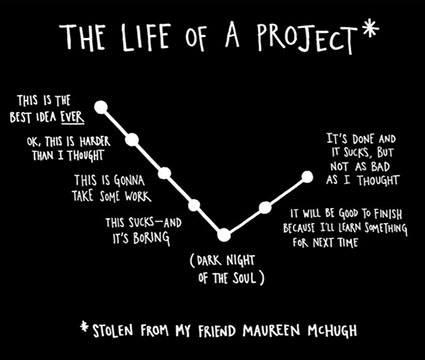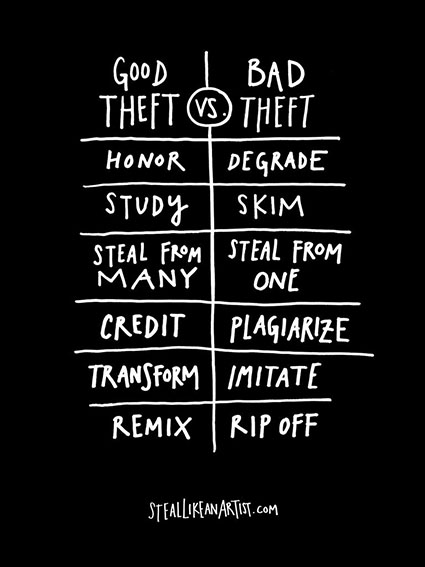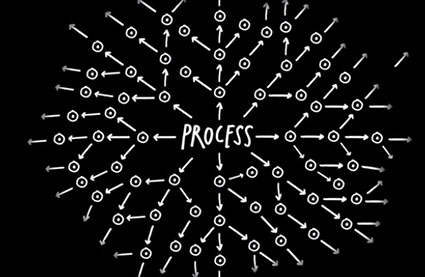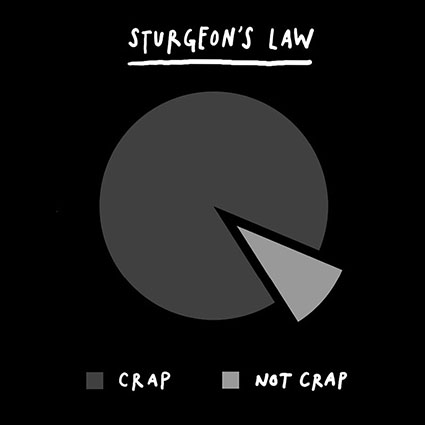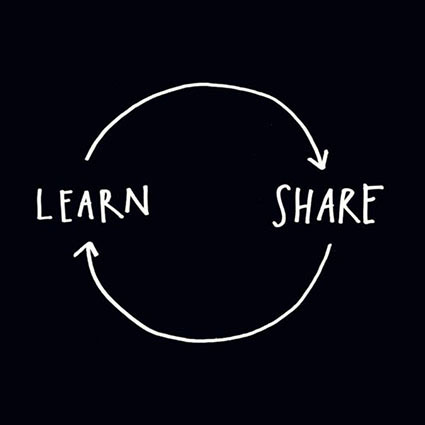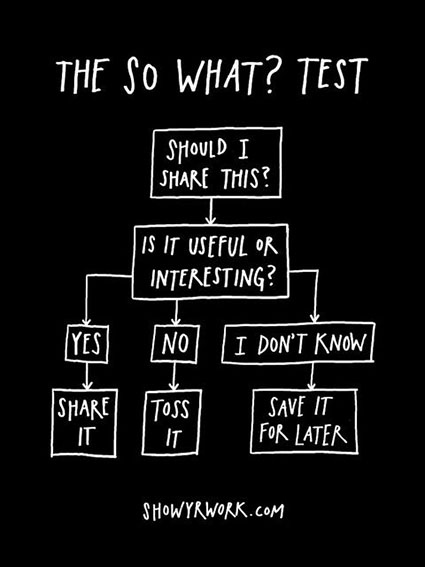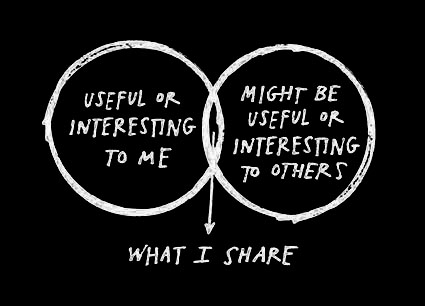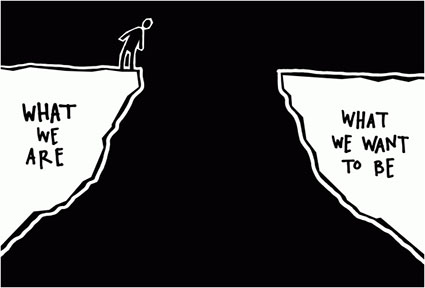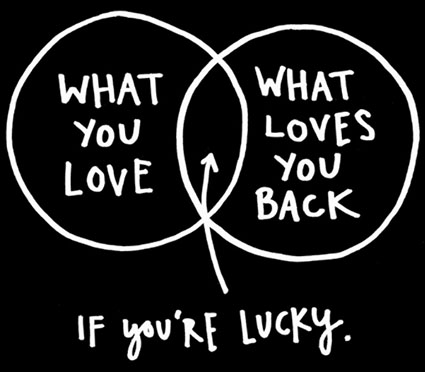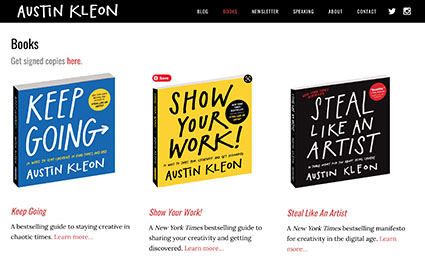 Austin Kleon's drawings or infographics or diagrams or lists or writings … whatever you call them they're uplifting and informative.  For a tasty shot of inspiration, I highly recommend his three books – Steal Like An Artist, Show Your Work!, and Keep Going
Austin Kleon says,
"I'm a writer who draws. I make art with words and books with pictures."
"Here's a longer, more official-sounding version, suitable for copying and pasting:"
"Austin Kleon is the New York Times bestselling author of a trilogy of illustrated books about creativity in the digital age: Steal Like An Artist, Show Your Work!, and Keep Going. He's also the author of Newspaper Blackout, a collection of poems made by redacting the newspaper with a permanent marker. His books have been translated into dozens of languages and have sold over a million copies worldwide. He's been featured on NPR's Morning Edition, PBS Newshour, and in The New York Times and The Wall Street Journal. New York Magazine called his work "brilliant," The Atlantic called him "positively one of the most interesting people on the Internet," and The New Yorker said his poems "resurrect the newspaper when everybody else is declaring it dead." He speaks for organizations such as Pixar, Google, SXSW, TEDx, and The Economist. In previous lives, he worked as a librarian, a web designer, and an advertising copywriter. He lives in Austin, Texas, with his wife and sons. Visit him online at www.austinkleon.com"
Find more inspiration from Austin Kleon here.