Conversation – Paul Caponigro & John Paul Caponigro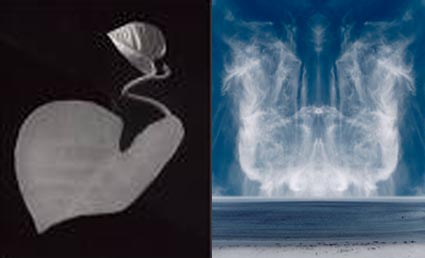 Father and son talk art.
Here's an excerpt.
JPC O'Keefe once made the statement "You must learn to love the paint." I think this quote very much emphasizes the process of being alive to one's materials. I think the same needs to be said for one's subject and oneself. I feel a work of art is great to the degree that the artist is truly alive to all three of these things. We touched on how to identify a work that is truly alive. If it is, is it a great work of art? If so, why is this so often confused with technical mastery and historical or ideological relevance.
PC The only way a work of art can become great is for one to acknowledge that it doesn't belong to anybody. The greatness is in constantly giving back, coming to an acknowledgment of the source. Look back to the source of any individual, any process, any set of materials. If the individual personality can relinquish its insistence on concepts like "this is mine", "I did it", "this is original", "nobody else has done it", it goes straight for greatness or the essential spirit. No matter how simple the idea might be, it is compelling. Because the source has been allowed topermeate or inspire it.
Read the rest of the conversation here.
Find out about the new Running White Deer inkjet print here.