Blurb's Photography Book Now Contest Is Open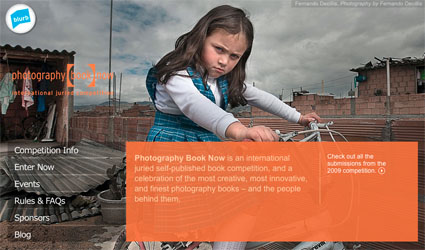 Blurb's 2010 Photography Book Now contest is open through July 15, 2010.
Now it's in its third year, this international competition celebrates the most creative, most innovative, finest print on demand photography books – and the people behind them.
Showcase your work to a jury of internationally-renowned judges – editors, publishers, photographers, and gallery owners.
Enter your books in one or more of three categories – Fine Art, Editorial, and Portfolio.
The grand prize is $25,000.
Find out more here.
See the 2009 winners here.