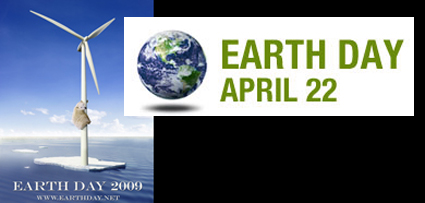 It's Earth Day! What are you doing today to celebrate? Do something to contribute! Plant a tree. Make a donation. See the new movie Earth released today – $1 goes to planting trees. Or one of so many other things.
Check out the great resources on earthday.net.
Check out Earth Day TV. Hear what Thomas Friedman (Hot, Flat, Crowded) has to say about the current state of affairs, including what he thinks would be good areas to invest in. And many others.
For a list of great environmental organizations see my Environment page.
What will you do today? Comment here!