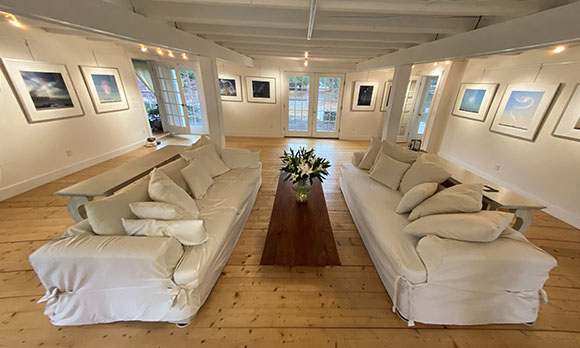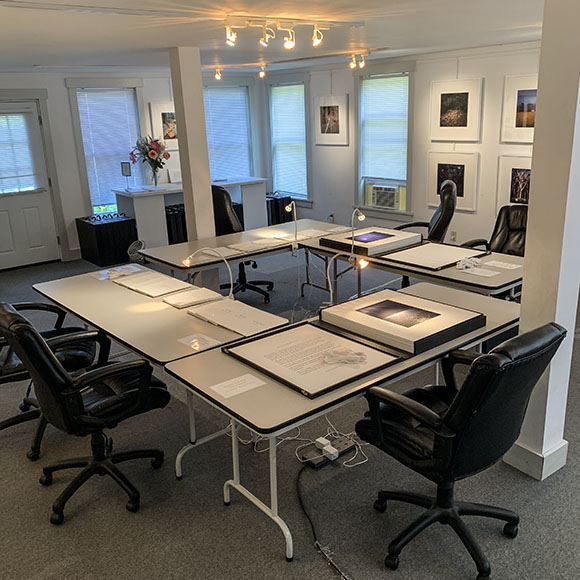 You can visit Caponigro Arts during exhibits, workshops, or by appointment.
You'll arrive at a newly renovated farmhouse, in a rural setting, on the beautiful coast of Maine.
Upstairs, you'll see the current exhibit in the gallery.
Downstairs, you'll see the high-tech studio with many works in progress.
You can view many portfolios of finished works as well as boxes of studies.
Plus you can view masterworks by other famous photographers from John Paul's personal collection.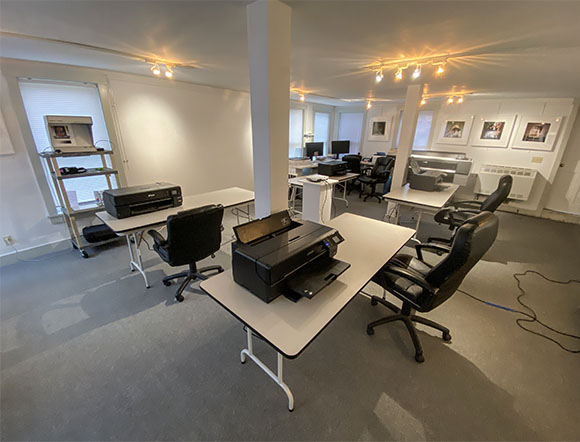 While the gardens and woods surrounding Caponigro Arts are picturesque, the landscape along the Maine coast is stunningly beautiful all year round. Consider spending a little extra time before or after you visit to explore Maine's beauty.