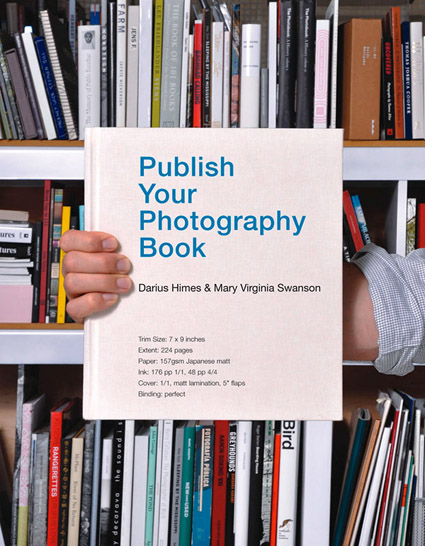 Darius Himes and Mary Virginia Swanson's book Publish Your Photography Book offers clear cogent advice that will help anyone interested in navigating the waters of book publishing. This is true whether your goal is to work with a major publisher or to self-publish or both.
The book covers everything you need to know; concept and mission, financing and contract negotiation, editing and sequencing, design and production, marketing and more.
The countless case studies in this book give it a flair unlike any other. David Maisel, Daniel Milnor, Alec Soth, and Alex Webb are just a few.
The voices of experts in the industry give this volume a broad diversity you're unlikely to find anywhere else. Eileen Gittens (Blurb), Michelle Dunn Marsh (Aperture/Chronicle), Rixon Reed (PhotoEye) are just a few.
I can't think of a better duo than Himes and Swanson to help you understand the world of book publishing.
I can't recommend this book more highly.
Find Publish Your Photography Book here.
Visit Darius Himes' website here.
Visit Mary Virginia Swanson's website here.
Find more bookmaking resources here.