4 Reasons To Be In Midcoast Maine This Weekend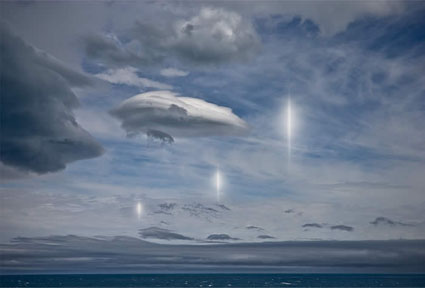 It's high season in Maine right now. The weather is gorgeous. And there are lots of events this weekend. Most know about The Maine Lobster Festival, an event that draws over 100,000 people in 5 days. Many know about all the great art events that coincide with it.
My annual exhibit New Work 2011 is open this weekend only.
My father's exhibit The Hidden Presence of Places is open in Rockland.
Colby College exhibits American Modern featuring Bernice Abbot, Walker Evans, and Margaret Bourke-White.
Other local exhibits include…
Alan Magee in Rockport
Dave Vickerey in Rockland
Greg Mort in Port Clyde
More details follow below.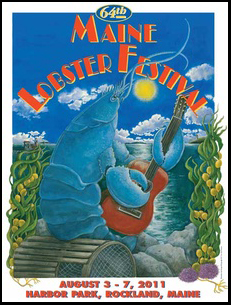 Maine Lobster Festival
August 3 – 7, 2011
What do you get when you mix the world's greatest lobster cooker, 20,000 pounds of lobster, a sea goddess coronation, a big parade, top notch entertainment, an international crate race, fine art, talented crafts people and vendors, US Navy ship tours, cooking contests, marine tent and more? The Maine Lobster Festival! Five days of feasting and un on the fabulous coast of Maine.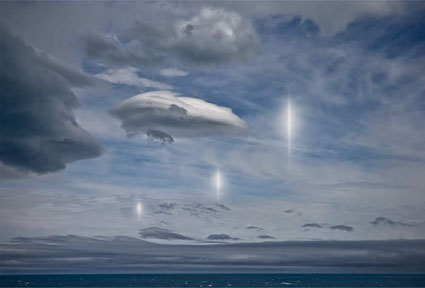 John Paul Caponigro – New Work 2011
August 6-7, 2011
Artist, author, lecturer, digital pioneer, John Paul Caponigro presents a stunning collection of never-before-seen images in his annual open studio exhibit. You are cordially invited to tour John Paul's state-of the-art studio and experience this spectacular new work – view prints and portfolios, hear the artist speak, and more. You can be among the first to see this new body of work during this extremely popular event, New Work 2011, open for one weekend only: August 6–7 from 10 a.m. to 5 p.m The artist will discuss his work daily at 2 p.m. Thereafter, private viewings may be scheduled by appointment only. Special preview discounts are available ?for a limited time only.
It's been the artist's most prolific year to date. Producing more than one hundred twenty new images, three bodies of work, some in progress for fifteen years, have been brought to completion. The results are surprising, even for the artist. Two new books featuring this work have been released: Refraction and Respiration – which you can preview and purchase online at johnpaulcaponigro.com.
Photographs from the series Refraction present fragments of geometric patterns rendered as if they are made of light and integrated into fantastic landscapes. These photographs ("light-drawings") have light ?drawn in them. The shape of number, geometry, becomes a tool for exploring deeper orders in nature. Light becomes a tool for understanding unseen levels of reality and the connections between all things. This work creates a felt connection with the strange, new world-view contemporary science presents to us, but which we have not yet come to fully understand, and moves us one step forward toward reconciling relativity.
Images from the series Inhalation and Exhalation display symmetries created from images of water and sky. The resulting patterns reveal a hidden dimension in the world around us and draw forth a rich upwelling of association within us. At once a window into the world around us and a mirror into the world within us, these organic Rorschach patterns are revelatory on multiple levels. Through this lens, all things appear to have a life of their own. Nature is seen as a living temple.
Simultaneously representational and abstract, this daring new work contains powerful energies that will transport you.
Come enjoy prints, books, web galleries, performances and conversations with the artist during this very special event.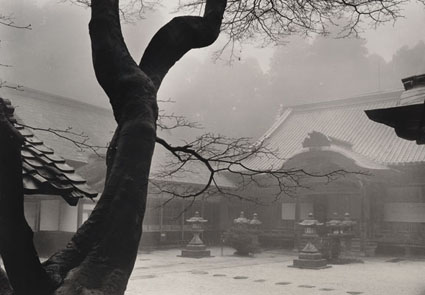 Paul Caponigro – The Hidden Presence of Places
May 07 – October 09, 2011
Paul Caponigro is one of America's foremost landscape photographers. Emerging from an earlier generation of photographers that included Ansel Adams, Walker Evans, Paul Strand, and his early mentor Minor White, over his fifty-year career Caponigro has successfully wedded his reverence for nature with a profound commitment to portray in his work the spiritual dimensions of the natural world – what Caponigro himself has described as "The Hidden Presence Of Places." He has spent much of his nearly fifty-year career exploring and depicting scenes of nature and our place in it, often in places he has come to know well. This exhibition examines bodies of work spanning his entire career, focusing on specific locales he has visited, sometimes once, sometimes repeatedly. Among them are ancient and Christian sites in Ireland, natural wonders of the American Southwest, the striking beauty of creeks and snowfalls in rural Connecticut, and his more recent work from Maine, where he has lived since 1993. Drawn almost entirely from the artist's collection, the exhibition includes approximately sixty examples of Caponigro's work, frequently in larger-scale examples, and some of which have not been seen before. The exhibition is accompanied by a catalogue by exhibition organizer, Farnsworth Chief Curator Michael K. Komanecky.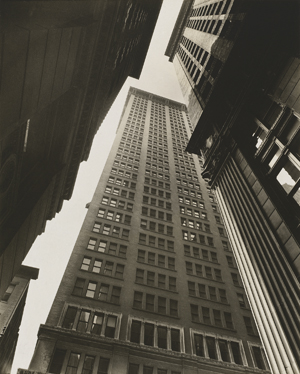 Abbott, Evans, Bourke-White – American Modern
July 9 – October 2, 2011
In the 1930s, photographers pushed the genre of documentary photography to the forefront of public culture in the United States and onto the walls of newly opened museums and art galleries. This exhibition, focusing exclusively on the work of American photographers Berenice Abbott, Walker Evans, and Margaret Bourke-White, provides new insights into that historic development. Organized by the Amon Carter Museum of American Art and the Colby Museum, the exhibition American Modern comes to Waterville after its display at the Amon Carter and the Art Institute of Chicago.