Exhibit – Two Generations at MMW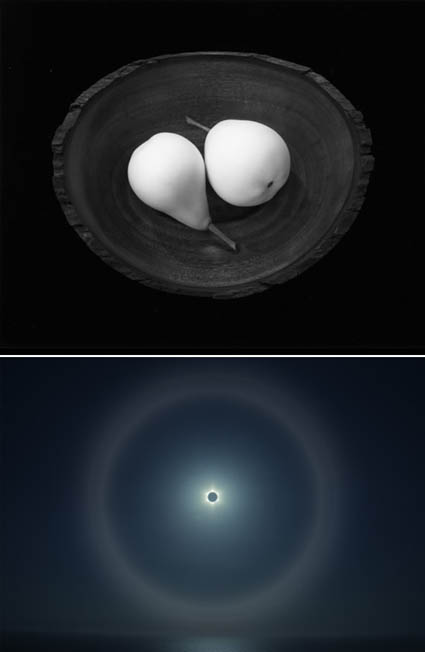 Father and son exhibit together in a special exhibit – Two Generations (Paul Caponigro and John Paul Caponigro) at the Maine Media Workshops. The exhibit runs from July 26 to August 22. Saturday, July 26 from 4-6 pm is the opening and at 7 pm I'll present a lecture. The following day we'll run a special workshop (all proceeds benefit scholarships for aspiring photographers at MMW); with a visit to and demonstration in our personal studios – first in my father's studio (analog) and then in my studio (digital).
Two Generations was first exhibited in 1995 at the Center for Maine Contemporary Art in Rockport, Maine. Following that, it's traveled to many museums and galleries including the George Eastman House in Rochester, NY. It's been several years since its last showing. Now, it's been updated with new work and it's coming to Maine Media Workshop's Union Hall in Rockport, Maine. The prints are drawn from my personal collection. There are over 50 prints (silver gelatin and pigmented ink) representing classic highlights from our careers as master printers.
Our work is at once very similar and very different.
Our processes are entirely different. My father remains one of the premiere masters of 20th century technology while I've become one of the leading pioneers in 21st century technology. I work primarily in color, my father works primarily in black and white – though we both work with the other palette on a more limited basis.
On a more soulful note, our work is very similar. We both share intense interests in nature and spirituality. Our primary impulses are essentially mystical and poetic. Our themes and our stances towards nature and art are closely allied.
This show is actually somewhat nostalgic for me. At the age of 19, I had my very first group exhibit at The Workshops with my father, George Tice, and Eliot Porter.
Want to hear what happens when father and son share scotch?
Read our father son conversation here (first published in View Camera magazine in 1995).
Check my Calendar for other upcoming events.
Sign up for Insights to receive alerts on special opportunities like this and others coming soon.