20 Questions With Photographer Phil Borges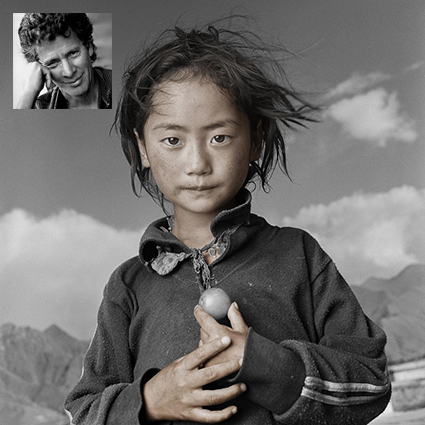 Phil Borges provides quick candid answers to 20 questions.
What's the best thing about photography?
Photography has been the key that has let me enter cultural worlds very different from my own.
How do you know when an image is great?
You can feel it. It moves you emotionally.
What's the most useful photographic mantra?
'Get closer'.
What failure did you learn the most from?
Losing my cool with difficult people. It always fails.
What's the best thing about influence?
You can bring about change.
What's the worst thing about influence?
Change isn't always good.
What's the best thing about our times?
Technology.
What's the worst thing about our times is?
Technology.
What is your most marked characteristic?
Persistence.
What do you most value in your friends?
Humor, authenticity.
Read the rest of Phil's answers here.

Learn more about Phil Borges here.
Find Phil's books here.
Find out about Phil's latest project / book Tibet : Culture On the Edge here.
Watch Phil's TED presentation here.
Read answers to the same questions by other photographers here.
Read my series Photographers On Photography here.