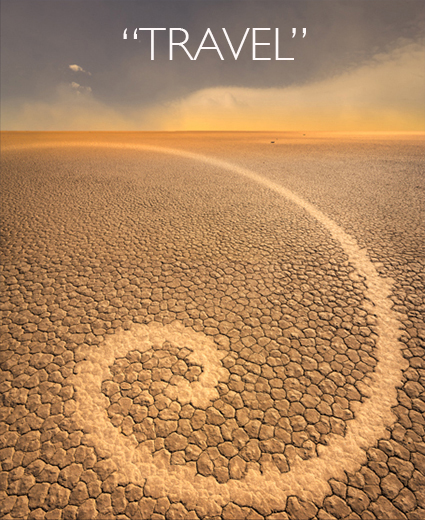 Throughout the ages mankind has know that travel can be a life-changing experience. Here are nineteen of my favorite quotes on travel that highlight both the external and the internal nature of the journey.
"Twenty years from now you will be more disappointed by the things you didn't do than by the ones you did do. So throw off the bowlines, sail away from the safe harbor. Catch the trade winds in your sails. Explore. Dream. Discover." – Mark Twain
"The world is a book and those who do not travel read only one page." – St. Augustine
"A traveler without observation is a bird without wings." – Moslih Eddin Saadi
"One's destination is never a place, but a new way of seeing things." – Henry Miller
"All journeys have secret destinations of which the traveler is unaware." – Martin Buber
"I soon realized that no journey carries one far unless, as it extends into the world around us, it goes an equal distance into the world within." – Lillian Smith
"Once you have traveled, the voyage never ends, but is played out over and over again in the quietest chambers. The mind can never break off from the journey." – Pat Conroy
"The journey not the arrival matters." – T. S. Eliot
"A journey of a thousand miles must begin with a single step." – Lao Tzu
"Travel and change of place impart new vigor to the mind." – Seneca
"Tourists don't know where they've been, travelers don't know where they're going." – Paul Theroux
"The use of traveling is to regulate imagination by reality, and instead of thinking how things may be, to see them as they are." – Samuel Johnson
"There are no foreign lands. It is the traveler only who is foreign." – Robert Louis Stevenson
"A journey is like marriage. The certain way to be wrong is to think you control it." – John Steinbeck
"Wandering re-establishes the original harmony which once existed between man and the universe." – Anatole France
"The journey not the arrival matters." – T. S. Eliot
"Do not follow where the path may lead. Go instead where there is no path and leave a trail." – Ralph Waldo Emerson
"Not all those who wander are lost." – J. R. R. Tolkien
"We do not even risk the adventure alone, for the heroes of all time have gone before us. The labyrinth is throughly known. We have only to follow the thread of the hero's path and where we had thought to find abomination, we shall find god……… Where we had thought to travel outward, we come to the center of our own existence, and where we had thought to be alone, we will be with all the world." – Joseph Campbell
Find more Creativity Quotes here.
Read new Creativity Quotes in my Twitter and Facebook streams.
Enjoy my free webinar The Art Of Travel / The Journey Is The Destination.