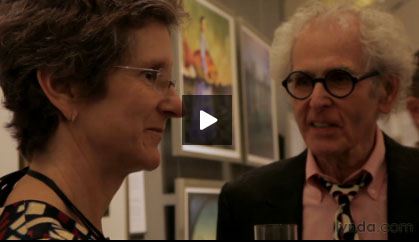 Jerry Uelsmann & Maggie Taylor – This Is Not Photography

"He experiments in a darkroom. She composes on a computer screen. Together, husband-and-wife artists Jerry Uelsmann and Maggie Taylor create haunting, layered dreamscapes that push the boundaries of photography's possibilities. This documentary from lynda.com explores both the technical and emotional aspects of Jerry's and Maggie's work, from the composition to the criticism, with insight from other preeminent voices in photography."
Find out more about this 1.5 hour documentary at Lynda.com.