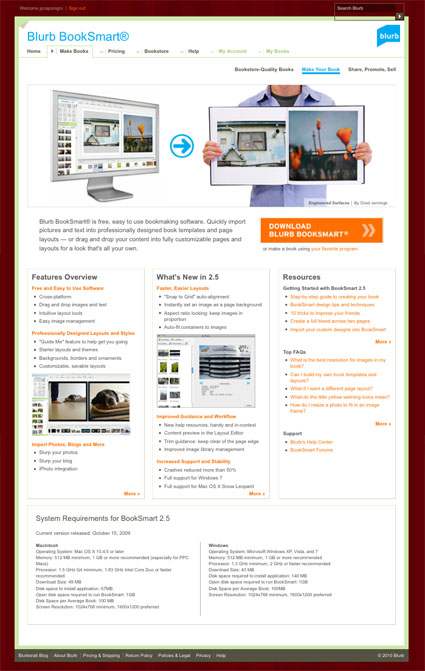 Looking for tips on how to use Blurb's BookSmart software?
Chad Jennings provides useful tips on the Blurberrati blog.
Find 10 Tricks to Impress Your Friends and Confound Your Enemies here.
– Drag and Drop Images from Your Desktop
– Drag and Drop Images to a Page Thumbnail
– Hide Used Images
– Use Arrows to Nudge an Image
– Use Keyboard Shortcuts and Right-Click Menus
– Turn off Text Auto-Zoom
– "Copy and Paste Page Layout" is Your New Best Friend
– Paste Text to Match Style
– Save Headers and Footers Until Last
– How to be Considered for Staff Picks
Find 3 more tips in his updated post here.
– Lock Your Spreads Together
– Hang Your Virtual Shingle
– Show Unused Photos
Learn more with my Bookmaking Lessons.
Learn more in my Fine Art Digital Printing Workshops.