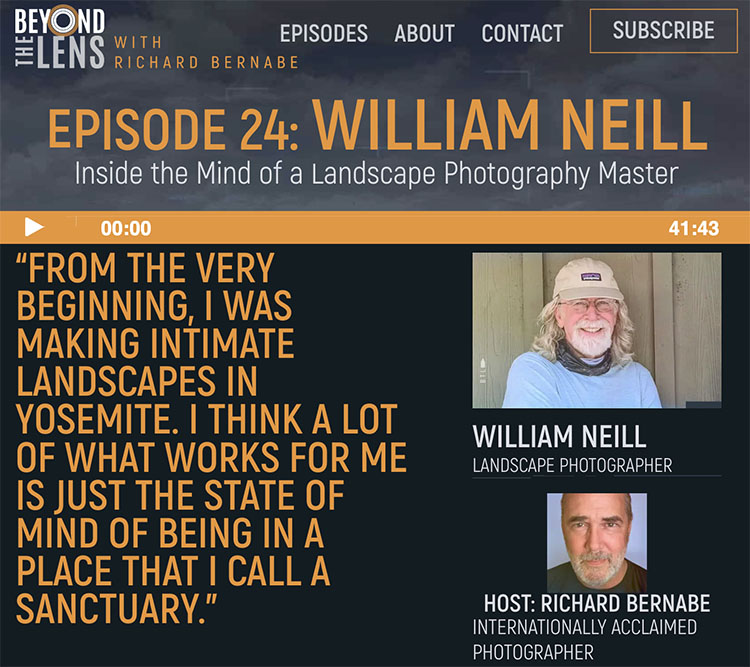 "In this episode (Beyond The Lens), Richard ventured into the mind of William Neill to find out what inspires him, what gives his work such emotional depth, his passions, persistence and creativity, and more. William touches upon his time working in American landscape photographer and environmentalist Ansel Adams' gallery, sharing what inspired him to photograph Yosemite. He explains why he puts experiencing a place above the results."
Learn more about William Neill here.
Read a quick Q&A with William Neill here.