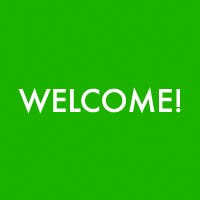 Welcome to the official blog of John Paul Caponigro. You'll find a lot of unique content here in the coming days.
How is my Blog different than my enews Insights? Insights is broadcast periodically (usually monthly). Insights subscribers get access to free resources and special discounts. Insights let's you know what new content is posted on johnpaulcaponigro.com. Members can get over 100 free downloads. New content is added every month.
My blog will be updated much more frequently – sometimes daily. My blog will have very different kinds of content. You'll find Events, Product News, New Work, What's on Press at Caponigro Arts, Artist's Statements, Artist's On Art excerpts and follow ups, Interview excerpts, Reading Reflections, Viewing Reflections, Artist Review excerpts, Workshop Highlights, Workshop Participant Profiles, Seminar Highlights, Destinations Highlights, Technique, Creativity, Special Guest Appearances, and much, much more. While my blog will also alert you to some of the useful resources on my website, my enews Insights will be comprehensive. Many of the discounts I'm able to offer you are only available to Insights members.
So sign up for both! They're free! And, if you like them, tell a friend!
How do you sign up for Insights? Simply go to my website and sign up. It's free! Click here.
How do you sign up for my blog? Subscribe to the RSS feed. You can use software like Google Reader to track activity on all of the blogs that interest you in one place. Log onto that page and you'll find lists of posts on all the blogs you add to your customized Google Reader page. Or, you can bookmark this page in your browser and check it periodically.