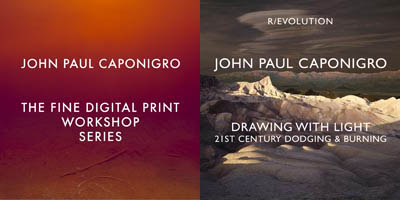 I'll be presenting two sessions this morning.
The Fine Digital Print 11-12.
Find out what it takes to get the best print quality and much more.
Drawing With Light 1-2.
Find out how to enhance your images with greater control and precision than we've ever had before.
Want more information? Check my Acme DVDs and Kelby Training online sessions.