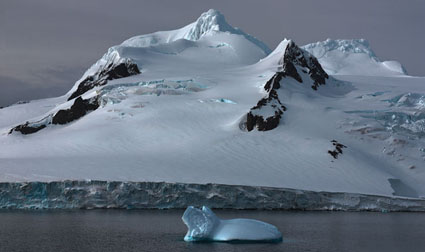 Image source, frequency of detail, subject, personal preference, output device, substrate or presentation device, and presentation size all play a role in sharpening.The art of sharpening gives you precise control over various image characteristics—contrast, saturation, contour (halo and line), texture and noise. It's best applied in three stages: capture, creative and output.
While there's an art to sharpening, which provides extraordinary creative freedoms, some aspects of sharpening are best automated, such as output sharpening.
Output sharpening is used to compensate for the softening of detail that a specific device produces. Ink on paper, whether applied with an offset press or an inkjet printer, is notably susceptible to this. When drops of ink hit paper, they deform on impact and spread more or less based on the absorption characteristics of the substrate. This is called dot gain; the dots gain size. Dot gain varies with the type of printer, ink and substrate used. It also can be impacted by environmental factors such as humidity. Output sharpening typically also factors in file resolution and the scale of the final product, which is used to determine an ideal viewing distance—though the actual viewing distance is usually variable.