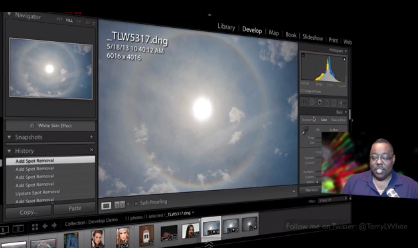 "
"Lightroom 5 has a great new non-circular spot removing/healing brush. However, there's a feature that many will overlook for using the tool for what it was originally intended for. It's always been great at removing dust spots from dirt on your lens or sensor dust as long as you could see the spots in your images. Now with the new Visualize Spots feature you can find them much easier."
This new feature is included in ACR / Photoshop CC too.
View more on Terry White's blog.
Learn more in my digital photography and digital printing workshops.