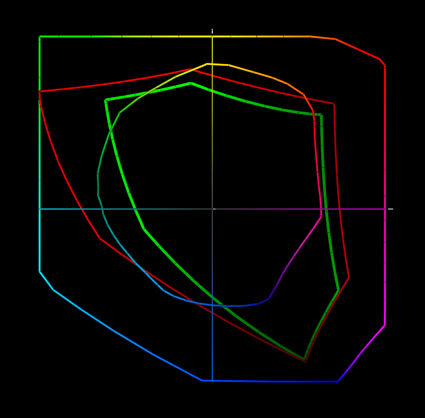 Today's inksets can exceed the gamut of even the best monitors in yellows, oranges, and blues. Epson UltraChrome HDR ink on Epson Exhibition Fiber is plotted against sRGB, Adobe RGB (1998) and ProPhoto.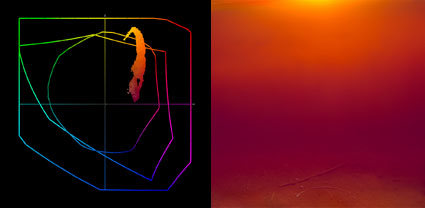 The gamut of this image and the print made from it exceeds the gamut of Adobe RGB (1998) and the monitor. You have to make a print to see the most saturated color possible.
Choose a wide gamut editing space to make the best prints possible. If a file's color space is smaller than the printer's color space, you won't be able to realize the full saturation your printer is capable of.
Today's inksets exceed the gamut of all but one of the standard editing spaces (sRGB, Colormatch, and Adobe RGB (1998)), making ProPhoto the best choice for creating files in. Since ProPhoto exceeds the gamut of human vision, it's unlikely that you'll ever need a wider gamut editing space than ProPhoto. If you create your files in ProPhoto you'll be well positioned to take advantage of future advances in printer and media technology. So, choose ProPhoto.
How do you do this?
1         If you're converting a Raw file, choose ProPhoto in the Raw converter's interface.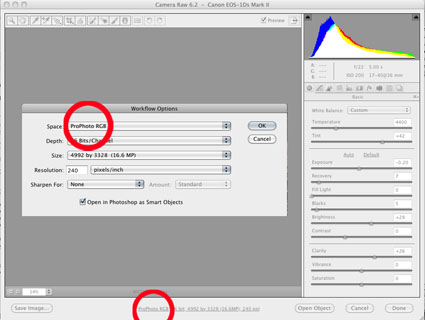 2         If you're exporting a file from Lightroom, choose ProPhoto.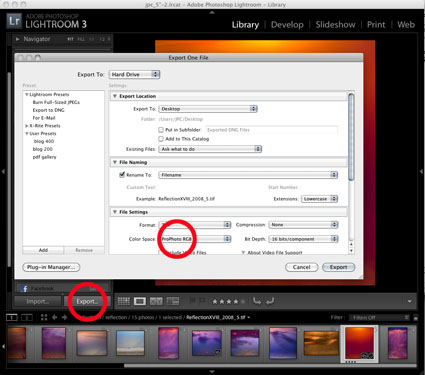 3         If you're creating a new file in Photoshop, set ProPhoto as your default color space.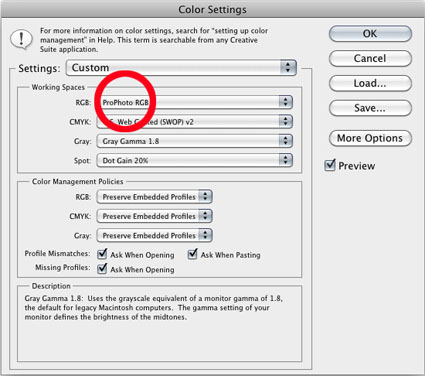 4         If you're scanning an image, choose ProPhoto in the scanner's interface.
Read More