The Fine Art Of Digital Printing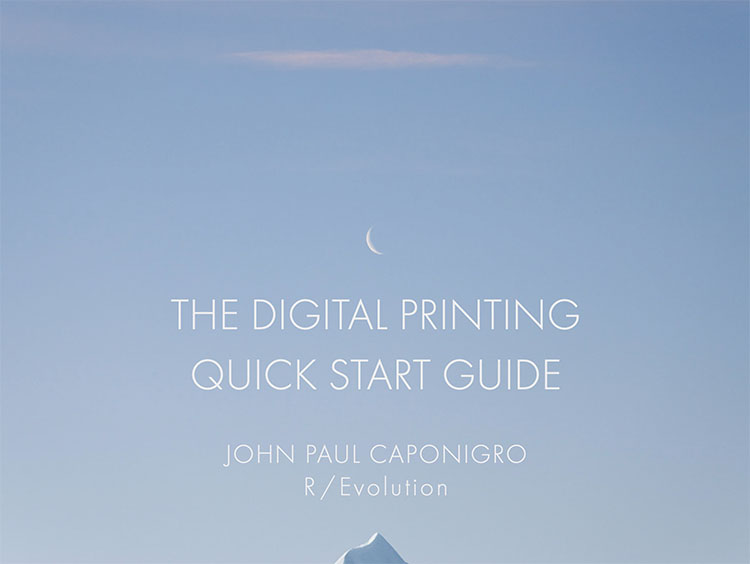 Print your images to achieve new levels of mastery and personal expression.
Dano's Glossary of Fine Art Terms 
What Printing Can Do For You
Making prints can do a lot for you.
What Printing Can Do For Your Images
Making prints can do a lot for your images and your vision.
What To Look For In Prints  Free to Members
Knowing what to look for can help you make better prints.
12 Classic Mistakes We've All Made Trying To Make Better Prints
Ways To Preserve Print Shadow Detail
Why Your Tools Matter When Printing
This big overview gives you the bottom line – and links for more depth.
Ink
Choose media wisely.
Paper / Substrate
Your choice of materials has a profound impact on your prints.
Printer Profiles
How do you make a printer profile? Do you need to?
Printer Points of Control   Free to Members
You have a number of points of control with digital printers.
Preflight Checklist  Free to Members
Create a preflight checklist designed to help you avoid common mistakes.
Epson Driver – Advanced B&W Photo
Epson Driver – Double Color Management
Epson Driver – Ink Limit  Free to Members
Delete and Reload Printer Driver  Free to Members
Epson – Print / File Size Chart   Free to Members
The relationship between print size, file resolution and bit depth for Epson printers.
Paper Sizes – Standard   Free to Members
Paper Size – Custom   Free to Members
Scale  Free to Members
Size matters. Consider the size of your prints carefully.
Output II – Film | .99
Printing digital negatives with Adobe Photoshop (all versions) – 6 pages
Longevity  Free to Members
How long do inkjet prints last? What should you do to protect them? Find out here.
Outgassing  Free to Members
Cure your prints before framing them.
Metamerism
Metamerism is the tendency of an object to change its appearance under different light sources.
Bronzing 
Bronzing is an iridescent flash of color when viewing prints under varying angles of light.
Gloss Differential 
Gloss differential is an uneven reflectance of the surface of a print.
Limited Editions  Free to Members
Edition structures disclose the number of prints that will be made of an image.
Notation  Free to Members
The notations you make on your prints add value to them.
Mounting  Free to Members
Ensure that your prints are protected and beautifully displayed.
Matting  Free to Members
Make sure your images are protected and presented properly.
Framing  Free to Members
The frames you choose will enhance the quality of your artwork.
Exhibiting  Free to Members
Make your experience more successful by knowing what is required.
Resolution  Free to Members
Learn how resolution can ensure fine detail and smooth transition.
Banding  Free to Members
Use these simple methods to cure banding.
Printer Maintenance  Free to Members
A little maintenance can go a long way!
.
Photographers Celebrate The Black & White Print
Photographers Celebrate The Print
Two Generations – Paul & John Paul Caponigro 
.
Photographers Celebrate Printing