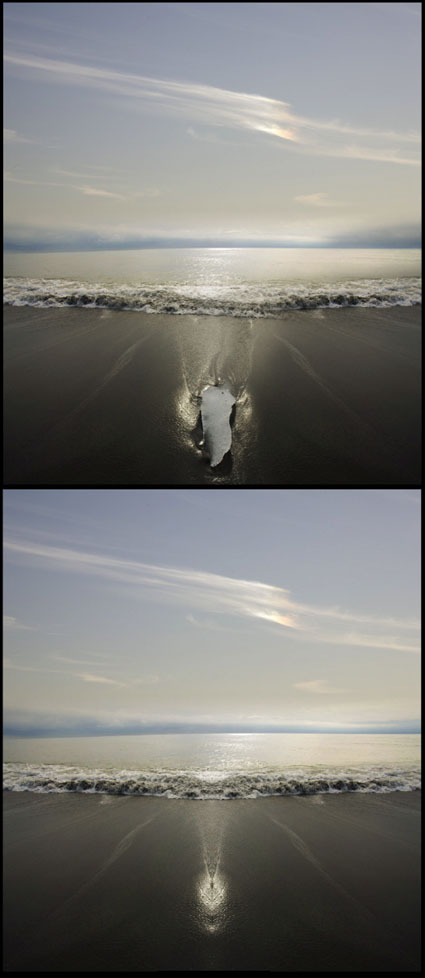 I recently produced these two images Inhalation VA & B while completing the long-standing series.
I only use the same source materials in composites when I want there to be a strong connection between the separate images. I like to produce serial images, where a change in state is displayed between the separate frames. I like the sense of disappearance between these two frames. And I like that even though an empty space is left by the absence of the ice, the space left behind is still very full.
More than one picture is required to produce a body of work. The separate images within it reinforce each other. I sometimes find the same is true of individual images within a series.
When does a situation benefit from multiple images and serial images? It's a guiding question I hold with me wherever I go.
The source images for this image were exposed at Jokulsarlon during my annual Iceland workshop.
Find out about my Iceland digital photography workshops here.
Find more images here.
Find my books here.