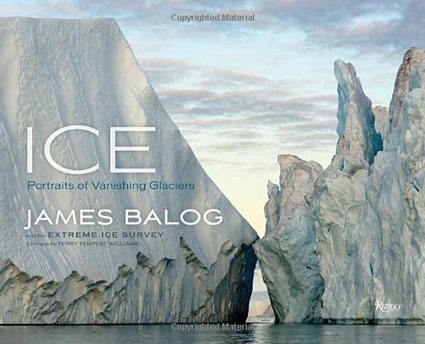 Premiered at the Sundance Film Festival in January and opening in New York and Toronto Nov 9, Chasing Ice is a documentary feature, directed by Jeff Orlowski, that reveals the work of photographer James Balog and his Extreme Ice Survey (EIS) project. Balog, once a skeptic about climate change, discovers through EIS undeniable evidence of a warming world. Chasing Ice features hauntingly beautiful, multi-year time-lapse videos of vanishing glaciers, while delivering fragile hope to our carbon-powered planet.
Find out more about the film here.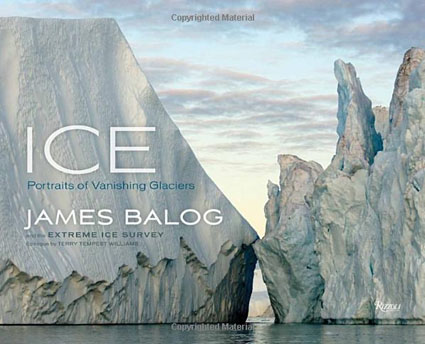 A companion book is also now available. ICE: Portraits of the World's Vanishing Glaciers (288 pages),celebrating the stupendous forms, colors and textures in arctic and alpine landscapes, will be released in the fall of 2012 in collaboration with Rizzoli, the world-renowned publisher of art books. Terry Tempest Williams, one of America's most distinguished environmental writers and thinkers, will contribute the foreword.
Preview the book ICE here.
Find out more about photographer James Balog here.