Jack and Ellen were the winners of our Fall Foliage Workshop giveaway – Camera bags, generously donated by Lowepro.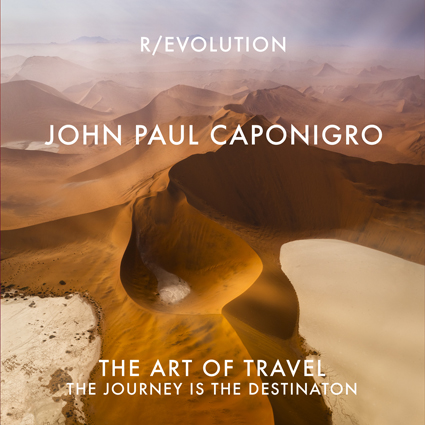 John Paul Caponigro Webinar: The Art of Traveling from Lowepro on Vimeo.
You can view my recent webinar for LowePro The Art of Travel now.
I share many ways to make the most of your travels including Research, Packing, Storytelling, and Journalling.
Plus, you'll find the presentation peppered with many free follow up resources on my website.
Learn more in my digital photography workshops.
View my webinar The Art Of Travel here.
View my Equipment Packing List here.
View my Clothes Packing List here.


Nevermind what's in my bag. What is my bag? It depends on the situation.
Often. I walk into the field completely unencumbered with a single camera and lens. But the rest of my gear is back in the car ready and accessible.
When I know that I'm going for a slightly longer walk and I only need one extra lens I'll use my LowePro Top Load bag. It's light and lean!
For longer walks, where I may need access to all of my gear. I use Lowepro Mini Trekker. It's light and comfortable. And, it's got wheels for the airport.
When I'm traveling with multiple camera bodies, I use my Lowepro Photo Trekker AW II. It's got wheels too! It's big but still fits under an airplane seat or in an overhead bin. I don't check my camera gear. I always carry it. I prefer not to take long walks with this much gear, so I often take a second bag with me if I've got this much gear.
Finally, when I'm on the water I use my waterproof Lowepro DryZone bag. (I heard this model served as a flotation device for one photographer in polar waters. No, it's not urban legend – but don't test this.)
Bags? They're more than fashion. Protection. Ease of use. Comfort. They're all important.
What do you carry your camera(s) in?
Check out these and other products I use here.
Check out my field workshops here.
Get a 20% discount on my Iceland (8/18-22) workshop here.
Get a 15% discount on my Fall Foliage (10/17-20) workshop here – until 8/17.
The first 5 Insights Members get $1000 off South America (2/2-14/09), thereafter $250.
Space just became available in my workshop in Namibia.