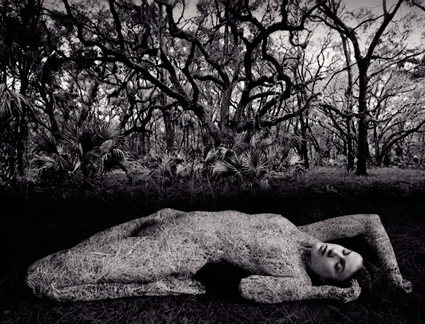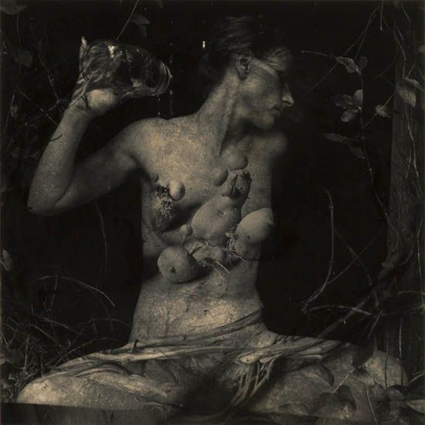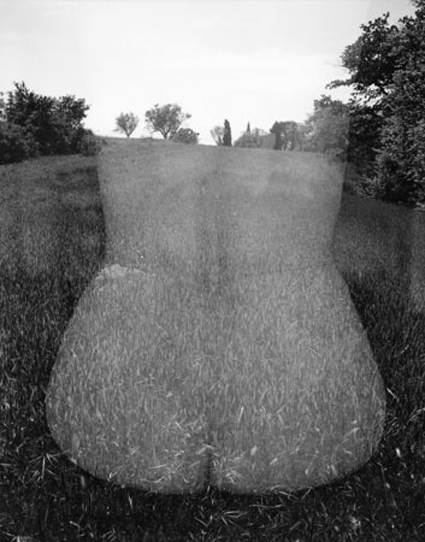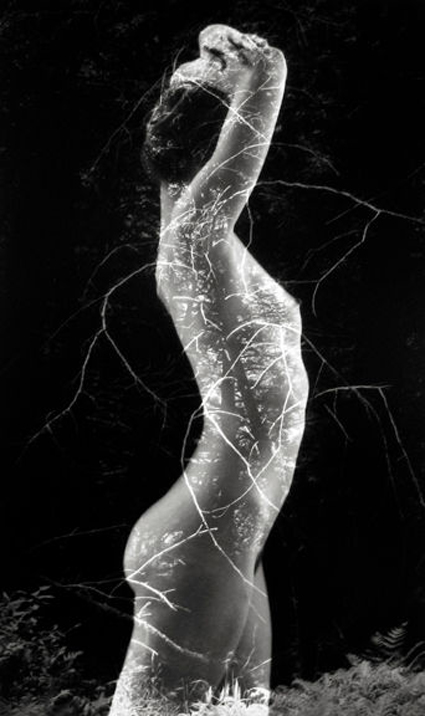 Sometimes you find your own voice through observing your responses to other people's work.
One of my visual journals is a collection of images that I appreciate. When you bring enough images together new patterns emerge. This was certainly the case for me when I sifted through my favorite photographs of nudes and found a thread that tied together works by Jerry Uelsmann, Emmet Gowin, Harry Callahan, and Ruth Bernhard. All four of the photographs I had selected used double exposure to merge the figure with the landscape. It wasn't that these works were typical of each artist's work; Jerry Uelsmann who would be best know for this kind of work offers many such images; Harry Callahan was highly experimental and offered only a handful of these kinds of treatments; Ruth Bernhard produced fewer; Emmet Gown only produced even fewer. What had been revealed through the process of creating this collection was my own interest in a specific kind of imagery and a particular theme.
Overtly stated in my own photographs of nudes in varying degrees of transparency, the theme of man and nature as one runs through all of my work. Whether subtly or dramatically, directly or indirectly, I'm interested in all types of imagery that challenge conventional notions of separateness and offer a vision of unity.