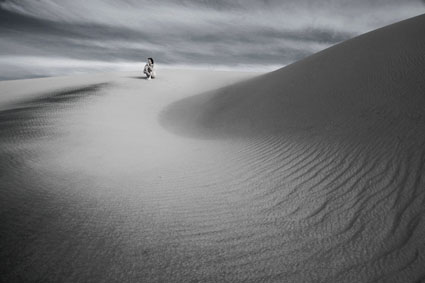 In my Death Valley digital photography workshop, Justin Hartford consistently found a quiet corner to pursue his nude self-portraiture using his quiet gestures in the surrounding landscape as a way describing varying psychological states. His style was immediately recognizable, so much so that when another participant presented a nude of him everyone in the group thought it was his work. His approach was so different it stimulated a lot of dialog. His presence prompted us to ask how we could make our photographs more personal.
How many ways can you think of to make your images more personal?
Read more in my creativity lessons.
Find out more about my Death Valley digital photography workshop.
Learn more in my digital photography workshops.