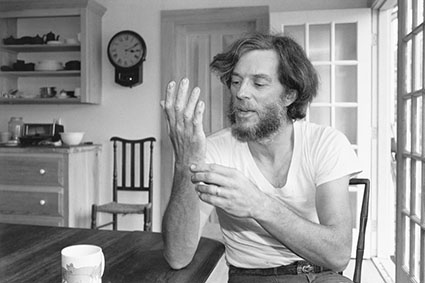 Lee Friedlander's "Richard Benson, 1984."
Photographer Richard Benson died of heart failure June 22, 2017 at the age of 73. The photographic community lost a brilliant mind that advanced print making.
"Mr. Benson, known as Chip, believed in the painterly impact of reproducing the work of photographers like Irving Penn, Lee Friedlander and Helen Levitt on an offset printing press. A photographer himself — as well as a longtime teacher at Yale and for 10 years the dean of its school of art — Mr. Benson was no stranger to the darkroom. But the offset press — and, later, inkjet printers — fueled his fascination with using new mechanical forms to recreate photographic images …"
Read the full article on the NY Times.
Find his book North South East West here.
Find his book The Printed Picture here.
Read our conversation here.
Read quotes by Richard Benson here.
View video with Richard Benson here.