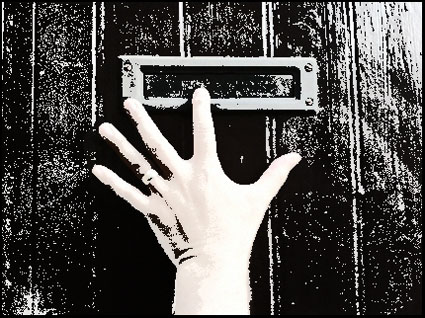 To truly touch your viewers you may have to touch someone or something else first.
We have many intelligences (intellectual, emotional, physical, etc), but when it comes to making images we often leave many of them out of the mix. Try energizing your creative process by using all of your intelligences.
Get physical. The power of touch can reveal volumes. Imagine how much and how quickly an extended hand or a pat on the back can say. This doesn't only apply to interacting with people and animals. If you physically make contact with any subject, even inanimate objects, you'll come to understand it better; its scale, texture, density and much more. You may even decide to make contact with more than your hands. Press your face up against a window. Step into the currents of swift flowing waters. Lay down in shifting sands. Experience your subjects from many perspectives. As your understanding of your subjects grows, your images will take on new dimensions and new depths.
Find more inspiration in my Creativity Lessons.
Learn more in my Digital Photography Workshops.