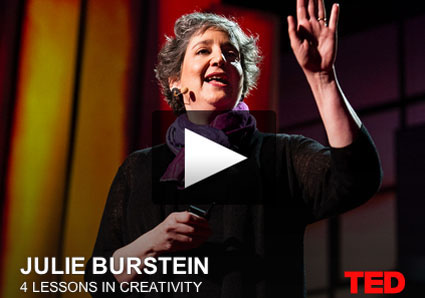 4 Lessons In Creativity – Julie Burstein

"Radio host Julie Burstein talks with creative people for a living — and shares four lessons about how to create in the face of challenge, self-doubt and loss. Hear insights from filmmaker Mira Nair, writer Richard Ford, sculptor Richard Serra and photographer Joel Meyerowitz.
As a producer, Julie Burstein builds places to talk (brilliantly) about creative work. Her book "Spark: How Creativity Works" shares what she has learned."
Watch more creativity videos here.