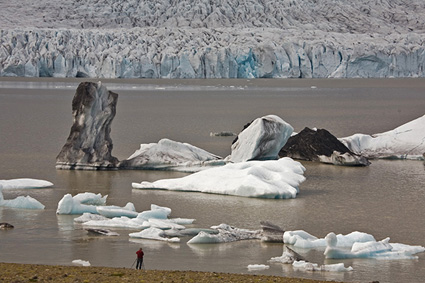 (That's Stephen Johnson on his recent trip to Iceland.)
I'm flying to Iceland today to scout for my upcoming workshop.
During my stay I'll present a free lecture in Rekjavik hosted by Canon.
August 12 and 13 (Saturday and Sunday) I co-teach a free weekend workshop with Vincent Versace.
August 14 – 18 I lead my workshop Illuminating Creativity. This is a field workshop, a variant of my workshop by the same title, much like my Fall Foliage workshop, with a majority of the time spent on location in the field. Participants and I will engage many exercises to stimulate creativity and encourage versatility when coming up with solutions to visual challenges. I'll tell you about many of them and show you our solutions here in the days to come.
Stay tuned!