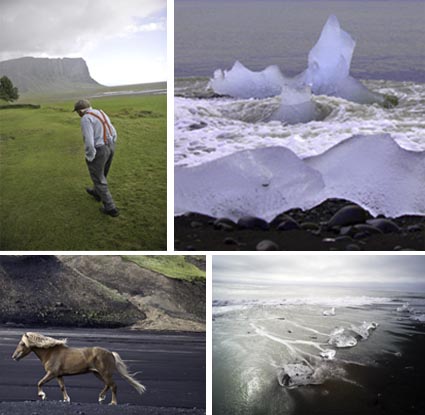 Today we went to a great waterfall with columnar basalt, walked to the base of two glaciers, and cruised a glacial lagoon in a zodiac.
Find out more about the participants … in order of images.
Alex Tjoa
Kirit Vora
Jim Graham
Paul Tornaquindici
Find out about Focus on Nature.
Get Priority Status in my 2011 Iceland workshop.
Email jpc@johnpaulcaponigro.com.