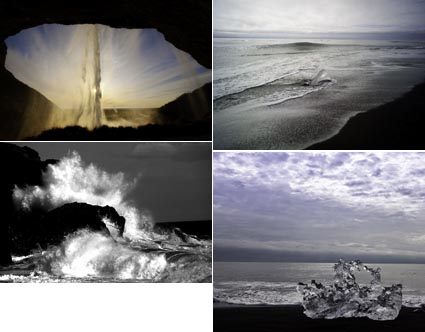 Today we revisited the glacial lagoon, drove to the top of a high cliff with a lighthouse overlooking a giant sea arch, and walked behind a waterfall in the late afternoon light.
Find out more about the participants … in order of images.
Alex Tjoa
Kirit Vora
Jim Graham
Paul Tornaquindici
Find out about Focus on Nature.
Get Priority Status in my 2011 Iceland workshop.
Email jpc@johnpaulcaponigro.com.