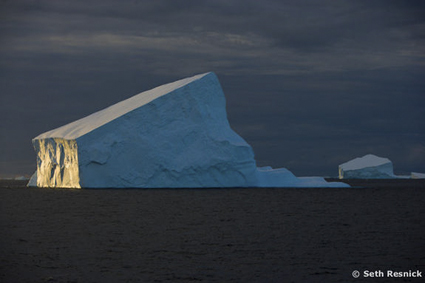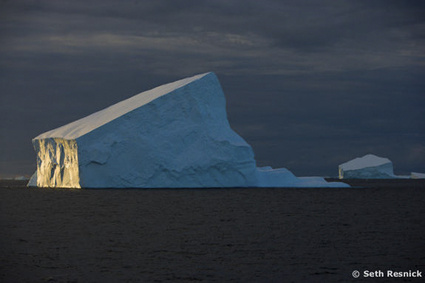 Read the story behind these two photographs made by two very different photographers here.
When Seth Resnick and I started Digital Photo Destinations workshops, many people thought we were an unlikely combination. His mode of photography is active and mine's contemplative. He photographs everything; I focus on specific things. He's all about workflow and releases thousands of images a year for stock agencies. I'm all about print quality and release fewer than a hundred images a year for exhibition. We find our differences extremely stimulating. We encourage each other to try new things and our contrasts provide new clarity about our individual natures. Our collaborations are fueling new personal growth for both of us – and for our participants. Our adventures take us to amazing places – Antarctica, Argentina, Greenland, Iceland, Namibia and more – to do some amazing things; glacier walks in ice caves before watching auroras, helicopter rides over volcanoes, zodiac rides through ice fields, hiking the world's largest dunes … what will be next? On the personal front, we laugh (and so do others) because we're so similar we can often finish each other's sentences. The most stimulating relationships are born when there's something shared and something different. This combination stimulates growth in both individuals. Imagine who that person could be for you.
We just wrote a piece for B&H on the many benefits of sharing photographic experiences.
Read it here – you'll enjoy it!
Find out more about Digital Photo Destinations workshops here.