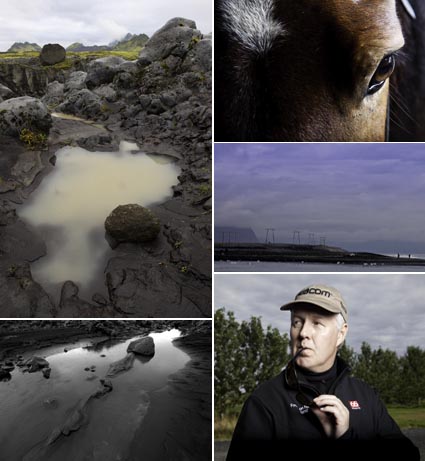 Today we visited a small horse farm and watched the Icelandic horses run. The week in review followed. Tben a great dinner. Lots of laughter with new and old friends.
Find out more about the participants … in order of images.
Alex Tjoa
Kirit Vora
Jim Graham
Paul Tornaquindici
Find out about Focus on Nature.
Get Priority Status in my 2011 Iceland workshop. Email jpc@johnpaulcaponigro.com.