Be More Childlike – Spend Time with Children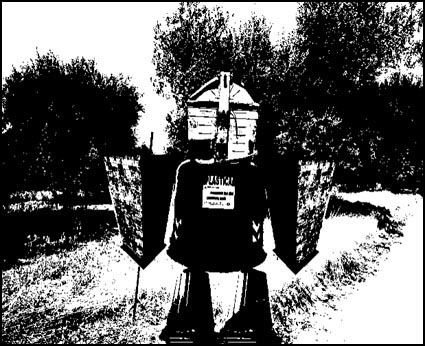 Start with …
1 kid
1 adult
1 camera
1 copy of Photoshop
Walk.
Talk.
Expose.
Talk.
Download.
Talk.
Review.
Talk.
Mix …
3 Trash Cans
1 Tower
1 Olive Grove
Talk.
Get …
What's on your kid's mind.
Robots anyone?
It can be challenging to be spontaneous with your primary creative medium.
Try enlisting a little help.
Want to be more childlike?
Spend more time with children.
Find more on Creativity here.