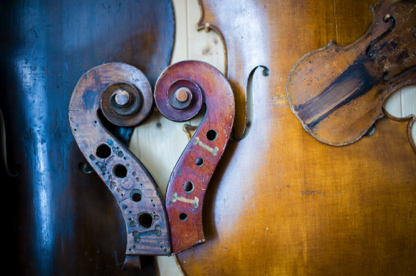 By Olaf Willoughby
"A Visual Conversation sets up a rhythm, a pattern of communicating in which images fit with one another, with a chosen text, a piece of music or artwork of any kind. It helps develop our voice and vision.
Working through a series of Visual Conversations, each becomes a stepping stone which exercises the creative muscles and takes us beyond our regular shooting routines.
Visual Conversations work so well because they are based on the centuries old principle of 'call and response'. A tradition of improvised exchange evident in everything from Hindu spiritual chants to modern day blues/gospel and jazz. From Japanese Renga linked poetry circles to folded paper stories.
How does this work in practice? I select an image which resonates, share it with you and ask you to shoot an image which rhymes, fits or starts a conversation with the original. Pretty straightforward, although there are systematic approaches to doing this. And still more ways of building that into a dialogue.
Now what if I select a painting by Rothko, or a poem by Edgar Allen Poe or Roberta Flack singing, 'The first time ever I saw your face'? It's a little more difficult. It requires more intense study and understanding of the original work of art to interpret it photographically. It stretches our minds to think about art in new ways.
Or how about if we develop the conversation into a narrative through storytelling? There are multiple permutations leading into other exercises…. I'm sure you get the idea. Add into this group discussion and feedback and it becomes an exciting learning experience. Each call and response takes us out of our routine and asks us to think differently about our photography.
But that's not all. What makes this special is that your creativity can be extended beyond assignments into the process itself. As you'd expect, some Conversations involve working solo but others take 'the road less travelled' and involve working together on shared projects.
There is a spectrum of co-operation in the arts. Whilst some prefer to write books alone in coffee shops, others operate in collectives. Some partner up at different stages in the production process (choreographer/dancer, author/editor) and some of the most famous simply collaborate. Think Lennon & McCartney, Picasso & Braque. Look around. Every movie, play, symphony, rock ballad, even architectural space and garden involves artists working together. Yet collaboration is rare in photography. There are examples like Bernd & Hilla Becher or today, the Starn Twins but they are few and far between.
Occasionally we catch a glimpse of the collaborative spirit in photo workshops. At the end of the day, participants gather to share their solo work and you can feel the buzz in the air as people are amazed at the different ways of seeing and shooting, even though they were often at the same location.
Sharing projects captures that buzz and helps us let go of the need to control. We both give and receive in creative decision making and come to see our own work in a different light.
I've experienced the benefits of Visual Conversations and collaborative projects first hand. They are fun but clearing the creative blocks arising from routine ways of working can be challenging.Expect to be jolted. But also expect to benefit from taking a different approach to your photography and returning to your personal work refreshed and enhanced.
I've been fortunate to collaborate with Eileen McCarney Muldoon, a talented photographic artist in Jamestown, Rhode Island. We've captured that creative buzz and put it into a workshop. We'd be delighted if you would check it out. Even better, the course includes complimentary access to Leica equipment.
Plus a guest appearance during the week from a world renowned digital artist. I'll leave you to guess who that might be!"
Starting Oct 5th 2014, a one week workshop at Maine Media College, Rockport
Co-teachers: Eileen McCarney Muldoon & Olaf Willoughby
Sponsored by Leica. Complimentary access to Leica cameras & lenses.
For more information contact: olafwilloughby@gmail.com or emmimageloft@gmail.com