The Photographer's Business Action Planner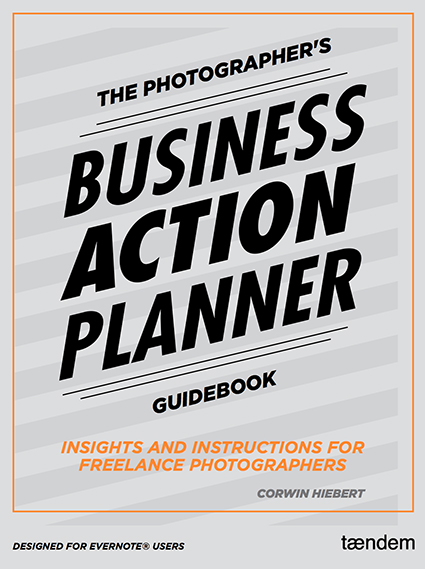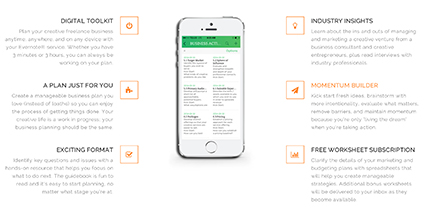 You'll find all kinds of sound advice that will help you chart your own course in Corwin Hiebert's (Craft&Vision) indispensable The Business Action Planner Toolkit. What is it?
"The Business Action Planner Toolkit is a self-paced resource that you can use to bring structure and focus to your business building efforts. In comparison to a traditional business plan, a business action plan is very different:
The business elements are organized more organically based on our experience helping creative freelancers identify, address, and solve their management and marketing problems. The Business Action Planner Toolkit is a non-prescriptive resource designed to decrease the chance of inertia and increase your entrepreneurial momentum.
The end result is not intended to be some elaborate document that you print and then shove in a drawer never to see the light of day. Rather, it's designed to be a perpetual work in progress; it's for your business-building pleasure and it's a digital workspace—thanks to the wonders of Evernote®.
This is for you, something to have at the ready to help you achieve your dreams. It's a toolkit for creating a manageable and serviceable structure for your hopes and dreams. This wasn't always a self-help toolkit. In past years it was an expensive consulting package, but now it's accessible to everyone."
Find out more here.