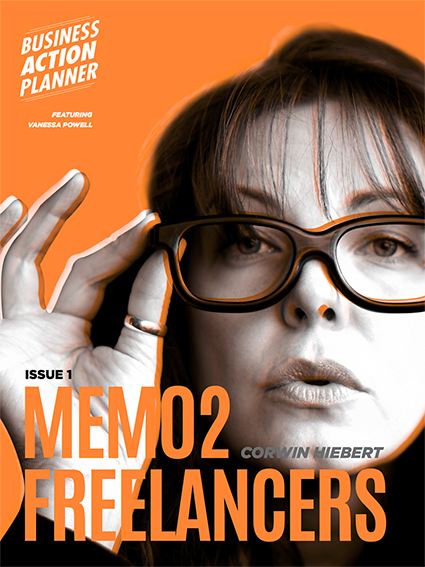 Corwin Hiebert and Eileen Rothe, the driving forces behind BusinessActionPlanner.com, just released their first free semi-monthly magazine Memo2Freelancers. This issue features advice on Finding New Clients as well as a profile on freelancer Vanessa Powell.
Download Memo2Freelancers here.
Get more great tips from pros on their blog.
Find out about their Business Action Toolkit here.