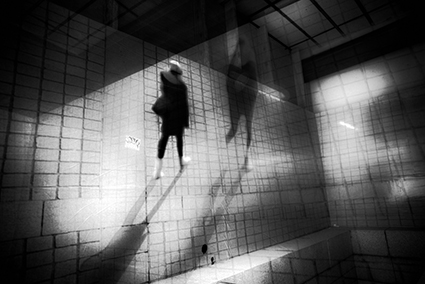 "Actors on a Stage"
It was a lightbulb moment. The ship chugged and crunched its way through pack ice. The excited babble of the photographers fell to an awestruck silence as we passed one of Antarctica's most inspiring sights, an iceberg the size of an apartment block with a deep crystal blue interior. I was shooting from the prow. I turned to look back along the deck and saw about 50 photographers, all shooting from the port side. But one – John Paul Caponigro – had moved to the upper deck and was shooting wave crests on the opposite side of the boat. Why?
Later he explained his philosophy as, 'actors on a stage'. These images weren't to be seen singly. Rather they were part of a bigger narrative, characters in a story. Some might go on to become heroes, others were bit part players. For me, a lightbulb went on.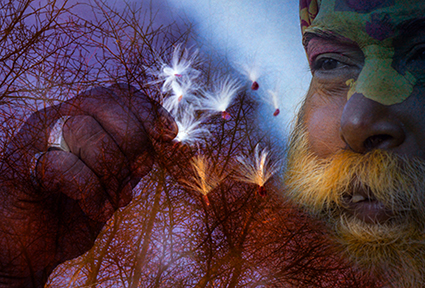 From two to three dimensions. Suddenly I saw an extra dimension to my work in terms of series and stories. Just as individual words/notes have greater meaning together as a poem/song, so images can have more energy when seen as part of a project. I was possibly the last person on the planet to realise this but projects make us think more deeply about our work as iteration takes over from the endless snapping of new images. But why stop there? If a switch of mindset can have such a beneficial effect, what else could I do to stimulate my creativity and take the next step?
From three to four dimensions. Enter stage right; new technology. Collaboration is something we take for granted. As humans we have a basic need to collaborate. We do it every day with partners, friends and colleagues. More recently it has become a buzzword in social media as technology compresses time and distance to give us the tools to collaborate artistically. Think Adobe Creative Cloud, Asana, G+, Dropbox …etc. Now it is coming of age in photography.


Enter stage left; Eileen McCarney Muldoon, a fine art and travel photographer and educator based in Rhode Island, USA. Since meeting in Tibet two years ago, Eileen and I have collaborated on a variety of projects. We've explored multiple exposures, visual rhymes, incorporating words and working in film and digital. Along the way we made a simple but startling discovery–that despite collaboration being so unusual in photography, it produces dramatic results.
And the benefits aren't just temporary. When that extra dimension transferred back into our solo work, we realised that we had stumbled on something important, which had enabled us to grow artistically. If it worked so well for us –why shouldn't it work for others?
The inspiration generated by collaboration will lead you to pictures that will astonish you…and your friends. We have developed a range of tools and techniques to guide you through the collaborative process. You can learn more by checking out 'Visual Conversations', a workshop I'm co-teaching with Eileen McCarney Muldoon at Maine Media College, starting June 21st 2015.
Find out about the Visual Conversations Workshop here.
Find more Alumni Success Stories here.