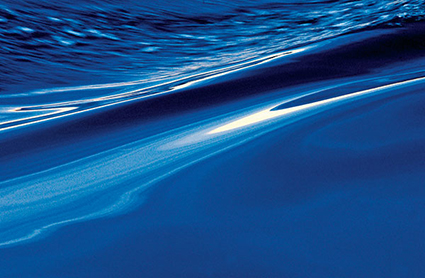 "I took this image on a workshop in Spruce Head, Maine, right after a breakup," Graham says, "and only later realized that it represented smoothness and calmness on one side, tumult on the other, and a line of demarcation in between." A pivotal image, it led to Graham's evaluative question: What do I see?"
Here's an excerpt of alumnus Jim Graham's feature in Shutterbug.
"We assumed the first thing Jim Graham does in order to create his elegant landscape images is decide how to isolate his subjects from distracting backgrounds to achieve the always-desired single subject, clearly defined.
We were wrong. The first thing he does is ask himself: What do I see? Then he asks: How do I use the camera to communicate the feeling I have about what I see?
The answers, coupled with his skill at the striking use of color, form, and light within the frame, often result in symbolic representations of personal stories and feelings far beyond the literal subject in the frame.
Simply put, Jim Graham is out to say a lot more than 'Isn't this a pretty picture?'" …
Read the rest here.
Find out more about Jim Graham here.
Read more Alumni Success Stories here.