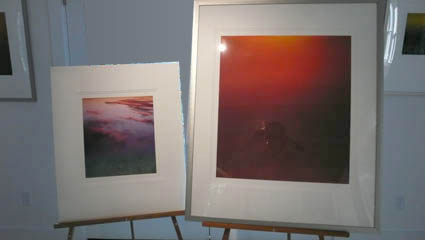 It can be helpful to see what presentation behind glass / plexiglass will do to print quality. The appearance of prints can shift slightly; darker and/or towards blue or green.
You can preview this before framing by keeping a sheet of glass/plexi-glass in your printing area and looking at final proofs and finished prints under glass / plexiglass to see the impact it will have on print quality. On occasion you may want to make small adjustments to a final print based on what you see. But remember, glass is often replaced. If you compensate for glass and the glass is replaced, make sure the new glass matches the old glass.
What kind of glass do you use for presentation? Do you use it? Comment here!
Check out my Printing downloads here.
Check out my DVD The Art of Proofing here.

Find out about my The Fine Digital Print Workshop Series here.