David Du Chemin's – Making The Image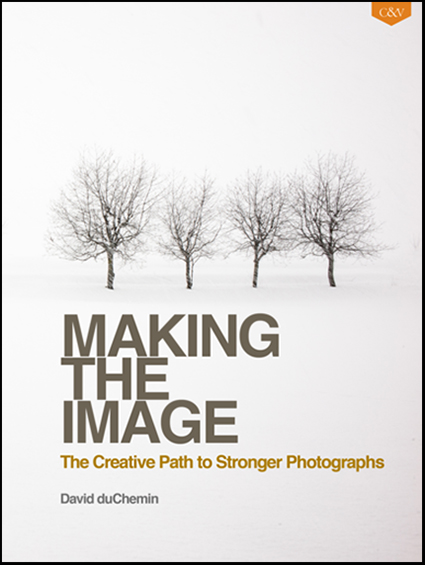 "Have you ever wanted an experienced photographer to look over your shoulder once in a while and ask you why you're doing this or that, and whether you'd considered trying something different? Have you ever wished you could peer over the shoulder of a photographer who makes work you respect, and see what decisions they're making and why? Yes? You're exactly the person I made this latest book for.
Making the image is a 160-page PDF eBook, and comes with a 45-minute companion video, and a handy Quick Reference PDF for your iPhone or Android. Get Making The Image this week, save 20% and get a chance to win one of 3 image / portfolio reviews with me.
Wanting to make this resource as accessible to as many people as possible we've priced it at $25, but if you pick it up before August 12 at 11:59 PM (PDT) it's yours for $20. And there's one more thing.
Everyone that picks up Making the Image before August 12 at 11:59 PM (PDT) also gets a chance to win one of three portfolio or image reviews with me. This gives me a chance to connect with a couple more of you, and gives three of you a chance to go a little deeper with your own images and process. No restrictions, no fine print. Everyone that gets Making the Image before August 12 at 11:59 PM (PDT) gets a great resource for 20% off what I hope is already a really great price, and a chance to win some time with me."
– David duChemin
Get Making The Image here.
Plus check out PHOTOGRAPH magazine.