18 Great Quotes On Adapting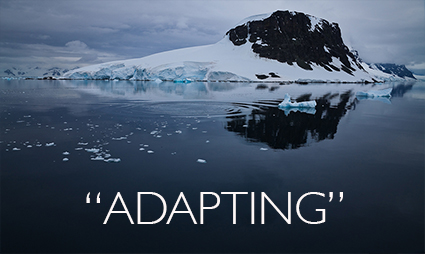 Enjoy this collection of quotes on Adapting.
"Intelligence is the ability to adapt to change." – Stephen Hawking
"The measure of intelligence is the ability to change." ― Albert Einstein
"The wise adapt themselves to circumstances, as water moulds itself to the pitcher" – Chinese Proverb
"Every success story is a tale of constant adaption, revision and change." – Richard Branson
"Stay committed to your decisions, but stay flexible in your approach. It's the end you're after." – Anthony Robbins
"Adaptability is not imitation. It means power of resistance and assimilation." – Mahatma Gandhi
"The reasonable man adapts himself to the world; the unreasonable one persists in trying to adapt the world to himself. Therefore all progress depends on the unreasonable man." – George Bernard Shaw
"But in practice master plans fail – because they create totalitarian order, not organic order. They are too rigid; they cannot easily adapt to the natural and unpredictable changes that inevitably arise in the life of a community." – Christopher Alexander
"If you're not stubborn, you'll give up on experiments too soon. And if you're not flexible, you'll pound your head against the wall and you won't see a different solution to a problem you're trying to solve." ― Jeff Bezos
"Those who cannot change their minds cannot change anything." ― George Bernard Shaw

"Life requires of man spiritual elasticity, so that he may temper his efforts to the chances that are offered." ― Viktor E. Frankl
"It is a law of nature we overlook, that intellectual versatility is the compensation for change, danger, and trouble. An animal perfectly in harmony with its environment is a perfect mechanism. Nature never appeals to intelligence until habit and instinct are useless. There is no intelligence where there is no change and no need of change. Only those animals partake of intelligence that have a huge variety of needs and dangers." ― H.G. Wells
"There can be no life without change, and to be afraid of what is different or unfamiliar is to be afraid of life." ― Theodore Roosevelt
"It is not the strongest or the most intelligent who will survive but those who can best manage change." ― Leon C. Megginson
"I think when you work on fossils, and you realize that a species is there, and it's abundant for quite a long period of time, and then at some point it's no longer there – and so, when you look at that bigger picture, yes, you realize that either you change and adapt, or, as a species, you go extinct." – Louise Leakey
"Adapt or perish, now as ever, is nature's inexorable imperative." – H. G. Wells
"It is not necessary to change. Survival is not mandatory." – W. Edwards Deming
"The more you adapt, the more interesting you are." ― Martha Stewart
Read more in The Essential Collection of Creativity Quotes.