Vincent Versace – Welcome to Oz 2.0 DVD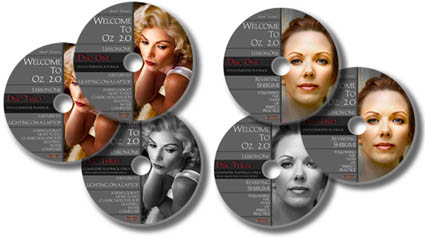 Announcing all new training DVDs by Vincent Versace.
–
In these all new DVD releases, Vincent Versace invites us to join him on his journey of mastery, the art of perfect practice, in which he unites the precepts of Zen philosophy with the art and craft of photographic image making. Embodying what he teaches, these lessons reflect innovations in technology in Photoshop and workflow; you will see his evolution of technique, workflow and how he approaches tools and his visual sensibility. The DVDs are filled with tools and approaches that will expand your creative tool chest and your perfect practice . Be inspired to revitalize your mind as you learn to expose the hidden potential within your images. Whether you are a novice, intermediate or advanced Photoshop user, you will find the lessons will accelerate your knowledge to match the quality of your vision. If you have release 1.0, you will find that the new content has expanded each lesson from one to two DVDs. These lessons have taken Vincent years to discover by practicing perfect practice. They are shared here for you to learn, integrate the knowledge and stimulate your creative process and perfect practice.
–
The Pre-order PRICE is 59.95 per title ($10.00 off).
Buy both bundled together for $109.90 and save an additional $10.00.
Free shipping.