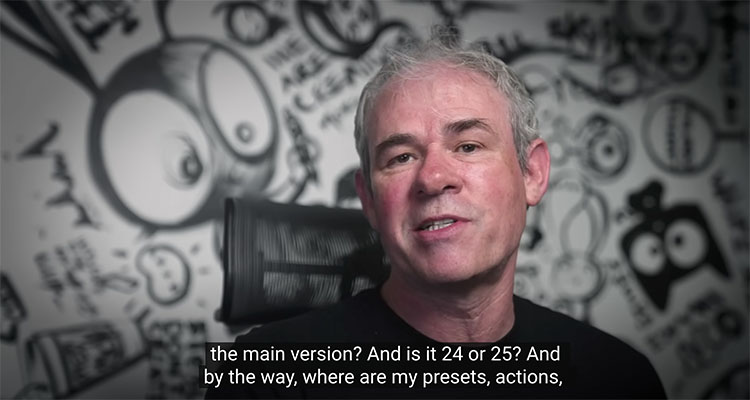 Colin Smith answers all your questions about updating to Photoshop 2024 … and shows you how to fix common problems.
00:00 Intro
00:16 Are Adobe charging for Generative Fill's Generative credits?
02:55 Is the resolution still limited to 1024 x 1024?
04:57 Can I uninstall beta?
05:49 Is it version 25 or 2024?
06:32 Where are my Presets and Plugins etc?
07:08 Keep old version for Plugin Compatibility
07:33 How to get back an old version of Photoshop
8:14 Run the correct version
08:31 Missing Tools
9:15 Open the correct version of Photoshop from Lightroom
Find out more from Colin Smith at Photoshop Cafe.
Learn more in my digital photography and digital printing workshops.